Step: 1 → Go to your companies website via admin view → if your page has the layout with a button, hover over it and choose edit button.
!!! if your page layout doesn't have a button - do not change the page layout as it may cause loss of the content - view page setting to add a button.
Step: 2 → Choose the button type: Make a booking with you and book now → go to the next step
Step: 3 → Click: Link website
→ Switch over to the Skedify web-app and create a meeting link
Click on Calendar in the overview page

Navigate left to "Create meeting link"

→

Choose the type of meeting link and copy it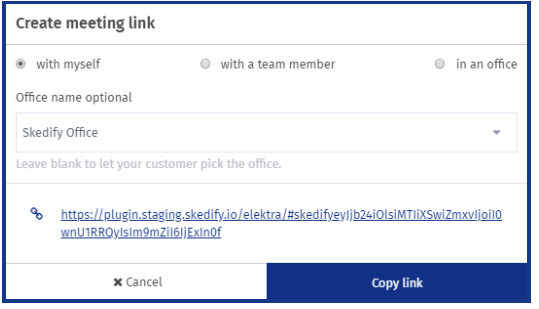 Step: 4 → Paste your appointment link
Step 5: Click Finish
You're all set!